Municipal leaders, small business owners, chamber of commerce leaders, economic development professionals. and other downtown enthusiasts are invited to join Community Development Educator Karina Ward for Repurposing our Downtowns: Strategies that Work, on Thursday, January 31, 2019 from 10:00 am to noon at the UW-Extension office.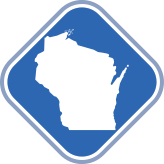 Downtowns in Wisconsin, both big and small, continue to experience significant change in their customers and competition. Beyond traditional retail are emerging many unique businesses that contribute to downtown's evolving purpose. Identifying the key market segments, finding the right business mix, creating an authentic niche, and use of technology require a solid market analysis. Working with UW-Extension, a community-led research project applies the data and insight from the University with the experience of local leaders to develop a community-led market analysis. This market analysis becomes a roadmap for the community to properly manage the direction of its downtown.
We will join the teleconference, which is hosted by UW-Extension Local Government Center and presented by Bill Ryan, Sharon Lezburg, and Victoria Solomon, from 10:00 am to 11:00 am and then continue the discussion on our own with time to share local experiences.
There is no cost to participate but registration is required. Please contact Karina at karina.ward@ces.uwex.edu to register no later than January 24, 2019.