Downtown Development and Retail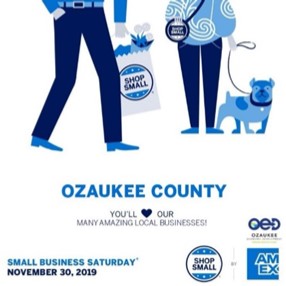 Community Development Educator Karina Ward was asked to share some insight on Small Business Saturday, and the significance of shoppers' spending money in local communities, in Ozaukee Economic Development's November 2019 blog.  She collaborated with Errin Welty, Downtown Development Program Manager with the Wisconsin Economic Development Corporation, to provide a national, statewide, and local picture.   Read the article, Small Business Saturday and the Importance of Shopping Local, for more information about the positive impact of shopping local.

Community Development Educator Karina Ward organized a workgroup on retail programming and summarized the findings in the latest edition of Downtown Economics, a publication from Extension's Center of Community and Economic Development. The article, Current Trends in Retail: Looking Ahead to 2020 and Beyond, includes national and statewide trends in retail, including blending online and brick and mortar stores, using social media to extend market areas, and utilizing pop-up shops to incubate new businesses or activate downtown districts.
2018 Ozaukee County Factsheet
Ozaukee County Factsheet – This one-page factsheet provides information on projected population growth estimates for the county, the percentage of households with a high housing cost burden, and statistics on FoodShare and free and reduced price lunch eligibility rates in Ozaukee County.
Ozaukee County Energy and Sustainability Plan
In Fall/Winter 2015, the Ozaukee County Energy Action Team completed the Ozaukee County Energy and Sustainability Plan, which outlines a collection of strategies for county government operations and facilities in an effort to promote economic and environmental stewardship and to improve the quality of life for Ozaukee County's current and future residents. For more information, including former Community Development Educator Kate Pawasarat's involvement in the project, visit the Energy Action Team page.