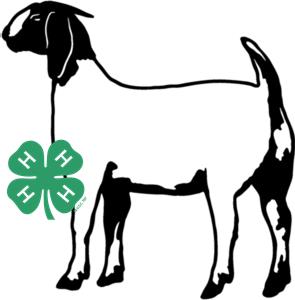 GOAT COUNTYWIDE PROJECT
What you can do in this project:
Learn to select, manage, raise, fit, and show goats
Show goats at the Fair
Grades: 3-13
Cost: Costs related to purchasing animal, feed, housing, & medications
Equipment Needed: Equipment to feed and house animal
Meeting Dates:
2022-2023 Meeting dates TBD. Contact project leader.
If you have any questions or are unable to attend a meeting, please contact Bob & Mari Schmidt at the phone number or email below.
For more information, please contact:
Bob & Mari Schmidt at 262-242-5788 or schmidtrobert908@gmail.com