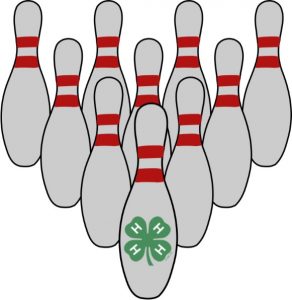 Countywide Bowling Project
What you can do in this project:
Learn a sport that can be enjoyed through your lifetime
Learn how to select equipment, etiquette, scoring, and bowling techniques
Learn terminology related to bowling
Get a behind the scenes tour of the pinsetters and learn how the ball return works.
Grades: 3rd grade and older
Cost: Project expenses will be paid directly to Circle B for shoe rental and bowling games.
Equipment Needed: None
Project Add Deadline: January 1, 2023
Location: Circle B Recreation, Cedarburg
2022-2023 Dates: Meeting time will be 3:00 – 5:00pm on the following dates. There will be a short educational program followed by bowling.
November 20, 2022
December 18, 2022
January 15, 2023
February 19, 2023
March 19, 2023
April 16, 2023
May 21, 2023
For more information, please contact:
Bob Eichner at reichner@wi.rr.com