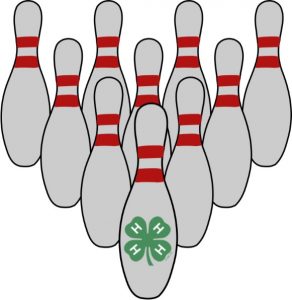 What you can do in this project:
Learn a sport that can be enjoyed through your lifetime
Learn how to select equipment, etiquette, scoring, and bowling techniques
Learn terminology related to bowling
Get a behind the scenes tour of the pinsetters and learn how the ball return works.
Grades: 3rd grade and older
Cost: Project expenses will be paid directly to Circle B for shoe rental and bowling games.
Equipment Needed: 
Dates: Meetings will be held at Circle B Recreation Center in Cedarburg. There will be a short educational program followed by two games of bowling.
January 16, 2022 @ 3:00 pm.
Additional 2021-2022 Dates will be communicated to project members by project leader.
For more information, please contact:
Bob Eichner at reichner@wi.rr.com