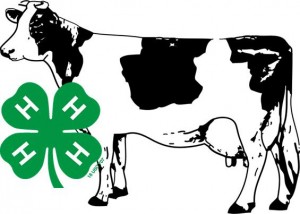 DAIRY COUNTYWIDE GROUP
What you can do in this project: We are a countywide group vs. a countywide project. We still have club leaders to assist members.
Learn the basics of Dairy animals
Showmanship Training
Participate in County and State competitions
Grades: Grades 3-13
Cost: Varies
Equipment Needed: Depends on level of involvement.
Possible items: practice halter, show halter, show prep materials.
Youth do not need to have access to an animal to participate.
Project Add Deadline: November 1st, Managerial form signed by February 1st.
Location: Divine Savior Catholic School, Fredonia or as noted below.
2023-2024 Dates:
October 15, 2023 at 1:00pm., Divine Savior Catholic School. Topic: Fair wrap-up and Quiz Bowl
January 21, 2024, time is TBD., Topic: Guest speaker from dairy industry
April 21, 2024, time TBD., Topic: Fieldtrip
July 21, 2024, time TBD., Topic: Pre Fair Clean-up/Fair Expectation
August 5, 2024, time TBD., Topic: Post Fair Clean-up
For more information, please contact:
General email: ozaukeecounty4hdairygroup@gmail.com
President: Lisa Gantner at ljklug83@hotmail.com or 414-412-6354
Vice President: TBA. in October
Secretary: TBA. in October
Treasurer: Kendall Melichar at ak_melichar@yahoo.com or 262-305-5670
Resources: